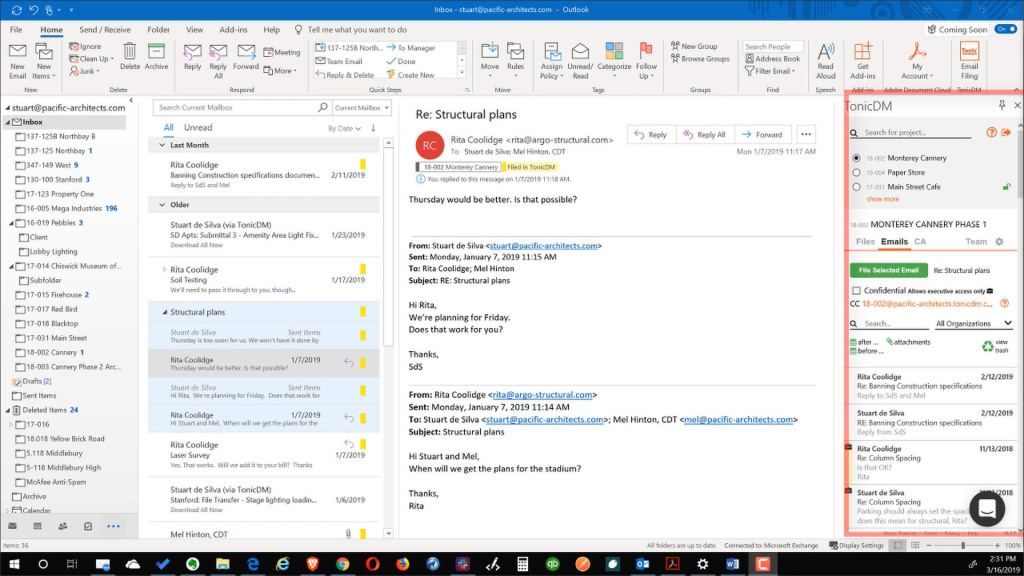 While the AEC industry is more than amply served by
solutions for project management (PM), construction management (CM), and team
collaboration for our increasingly complex buildings and infrastructure
projects, the field of project information management (PIM) has, until now,
been relatively sparse. However, the need for a good PIM solution has
intensified, and one of the new solutions that has emerged in this space is
TonicDM.
While organizing project information so that it is easier to find and eliminating duplication is the basic function of a PIM solution, it can further streamline many common PM tasks such as creating and tracking submittals and RFIs. While TonicDM provides all these capabilities, what sets it apart is its strong focus on ease of use and the use of smarts to automate many routine tasks, minimizing the work users would have to put in towards managing project information.
URL: http://www.aecbytes.com/review/2019/TonicDM.html