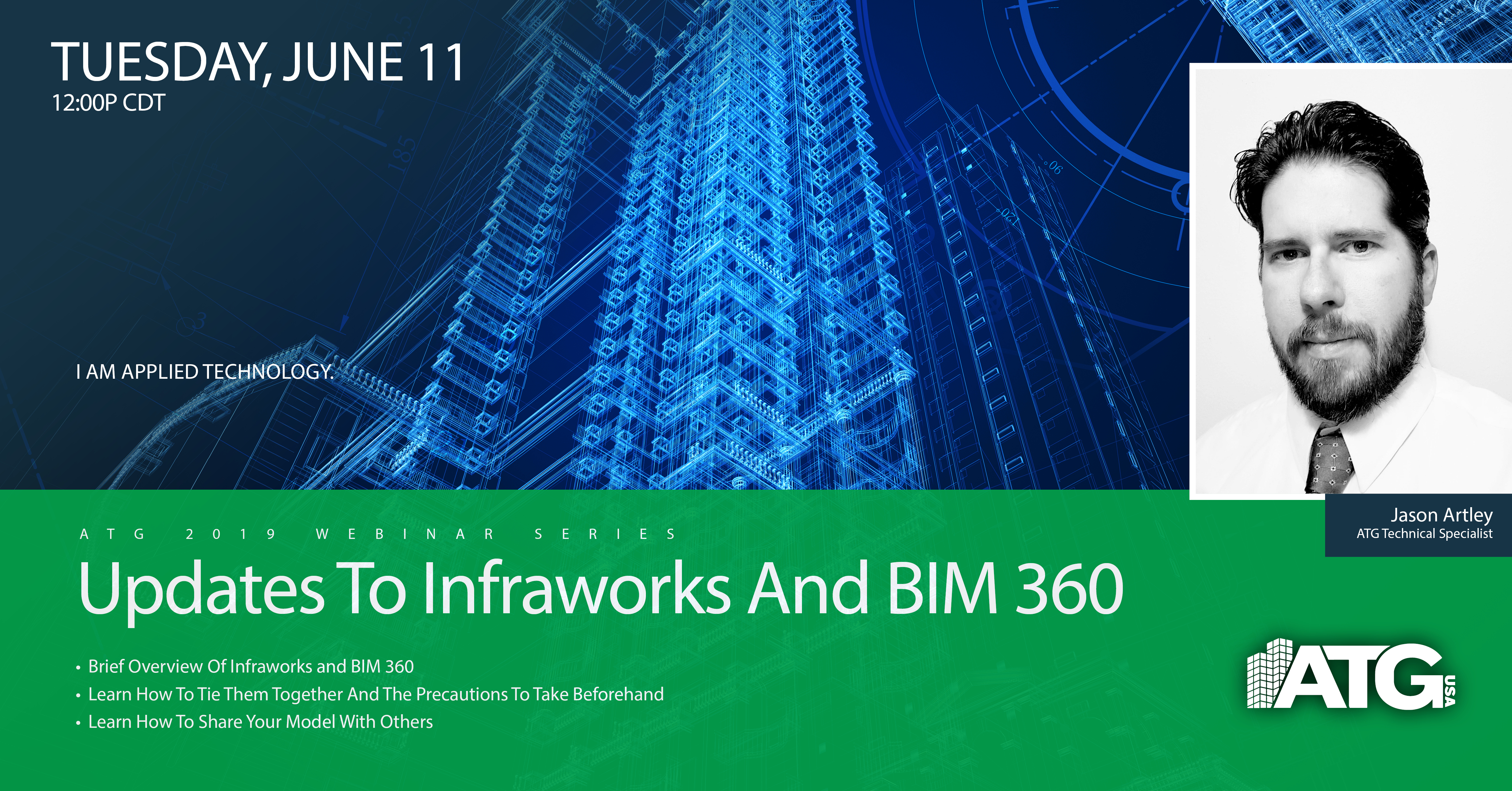 ATG Webinar on 6/11 at 12 PM CDT: Updates to Infraworks & BIM 360
Autodesk Infraworks and BIM 360 are both powerful tools, but do they work together? Join Jason Artley, AEC Technical Specialist on Tuesday, June 11 at 12 PM CDT as he explores how to get the most from the relationship between the two and how you can share your models easier.
Learning Objectives:
1. We'll cover a brief overview of Infraworks and BIM 360.
2. Learn how to tie them together and the precautions to take beforehand.
3. Learn how to share your model with others.
Applied Technology Group is a Platinum Autodesk Business Partner. Founded in North Little Rock, Ark., in 1992 as a local computer services company, ATG has grown to become a leading design technology partner with the purpose of assisting customers in maximizing the value and adoption of advanced technologies so they can perform competitively in the…