Autodesk is proud to sponsor Portland Pride for a third year. This is our second year walking in the parade and will be featuring our Pride Derby Cart made by our employees in 2019!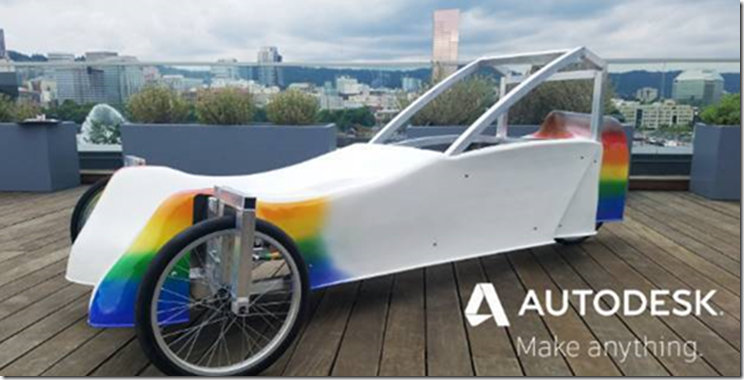 We hope you will come see us this weekend in Portland Pride parade where we are in the ninth position, visit our booth and say "hi", and see our Autodesk derby cart that will compete in the Portland Adult Soapbox races this August.
We are Proud by Design.


Autodesk Commitment to Diversity
We recently moved to downtown Portland Oregon and embrace diversity, community, and collaboration with our new neighbors. We have both our Diversity team and our Impact team, each working to help address the challenges of inclusion, of making a positive difference in the world and encouraging our employees to be accepting and involved.
And it is not just Portland! We have our San Francisco office, Boston, Toronto, and even Montreal all participating in their local Pride events this year. All of this is possible…