I had a great time at the "AIA Conference
on Architecture" in Las Vegas this year talking about biomimicry and using it toward
design practice. Working with Cynthia Fishman, AIA, the founder
and director of Biomimicry Design Alliance, along with Brittany Jerlinga, Science Lead at
Biomimicry Design Alliance, on (2) projects using biomimicry.
Our class was called "All Together Now:
Applying Biomimicry to Your Practice" and we recently did a webinar showcasing
that class. My part, with the help of Justin Elliott, was to take (2)
biomimicry examples and use them in the real-world using Dynamo and Revit. One
was a new type of ceiling tile which we now have a patent on and a new type of
sunshade that incorporates fluid dynamics. Below is detail of our work that we
did.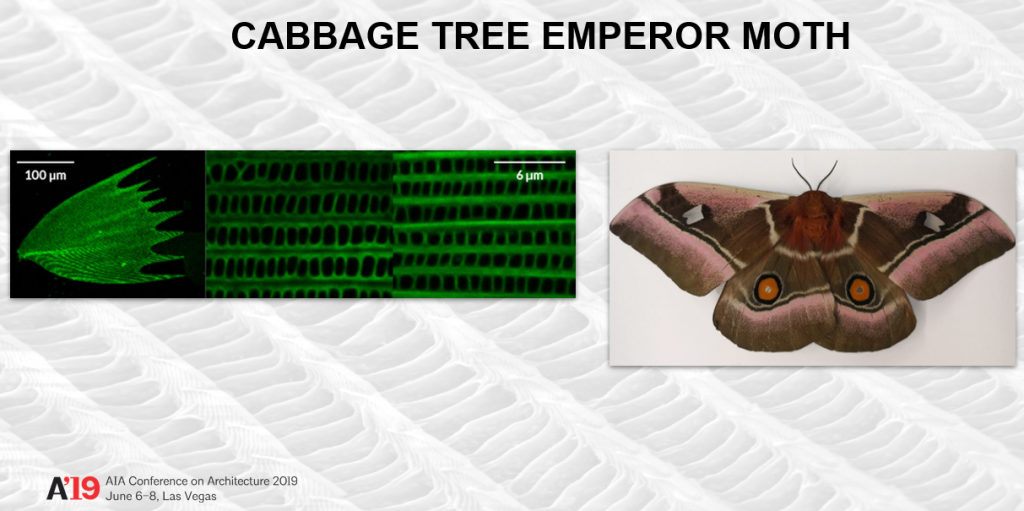 Our first example was centered around the cabbage tree emperor moth. A research report on November 12, 2018 from the "Proceedings of the National Academy of Sciences" showed that somehow the cabbage…