On Tuesday I flew across to Schipol airport for another Generative Design-heavy few days in Amsterdam: I'd been asked to deliver a keynote as part of a multi-day meeting between Autodesk's account team and Arup's strategic sourcing team. The focus of the presentation was primarily Generative Design with additional information regarding Digital Twins (and specifically MX3D).
It was a very nice day, flying out of Zurich. I had a window seat (with a clean window!) for once, so took some photos on take-off and landing.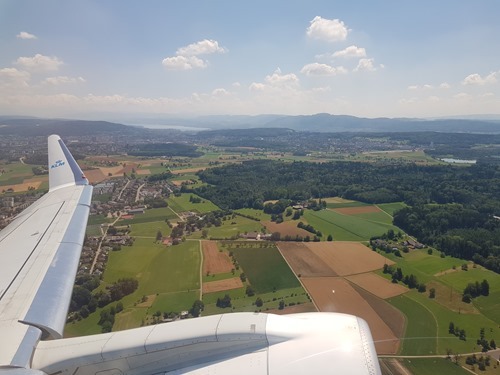 There was lots of farmland at both ends of the trip: the big difference was, of course, at the horizon.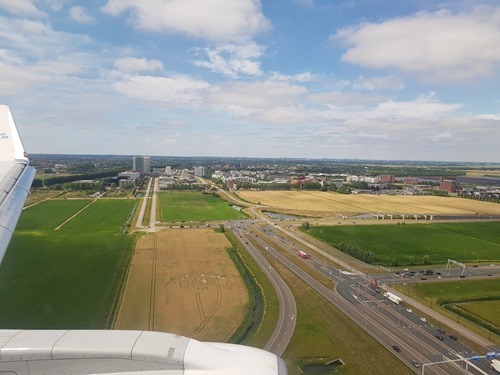 I arrived during the afternoon and so had plenty of time to get to our hotel in Zaandam and attend a few meetings before we were due to meet for dinner.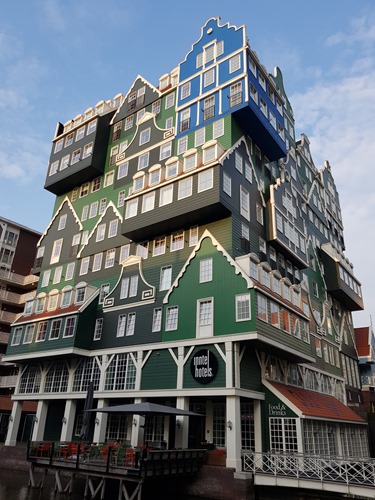 The hotel was pretty wild-looking. It was also conveniently located (19 minutes by train from the airport), nicely designed and surprisingly affordable, too. I'd definitely stay there again.
At the hotel I was…