The 2D plan swing of a door family should be created in a separate nested family. This way, you can reuse the family for all doors you create. In this next tutorial, you are going to learn how to create a plan swing family from scratch. This family is made so you can assign any swing angle you wish to use. You can watch the entire tutorial in this video:
This is the third post in our series about doors. Make sure you consulted the previous blog posts on this topic:
1 – CREATE A "GENERIC MODEL" FAMILY
Create a new Revit family using the Metric Generic Model family template. Of course, you can use imperial if you prefer.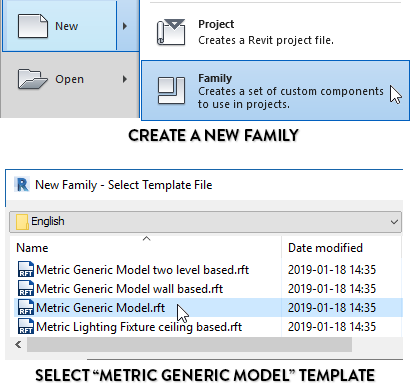 2 – SWITCH FAMILY TO DOORS CATEGORY
Go to the Family Category And Parameters menu. Switch the family from the Generic category to the Door category. A…