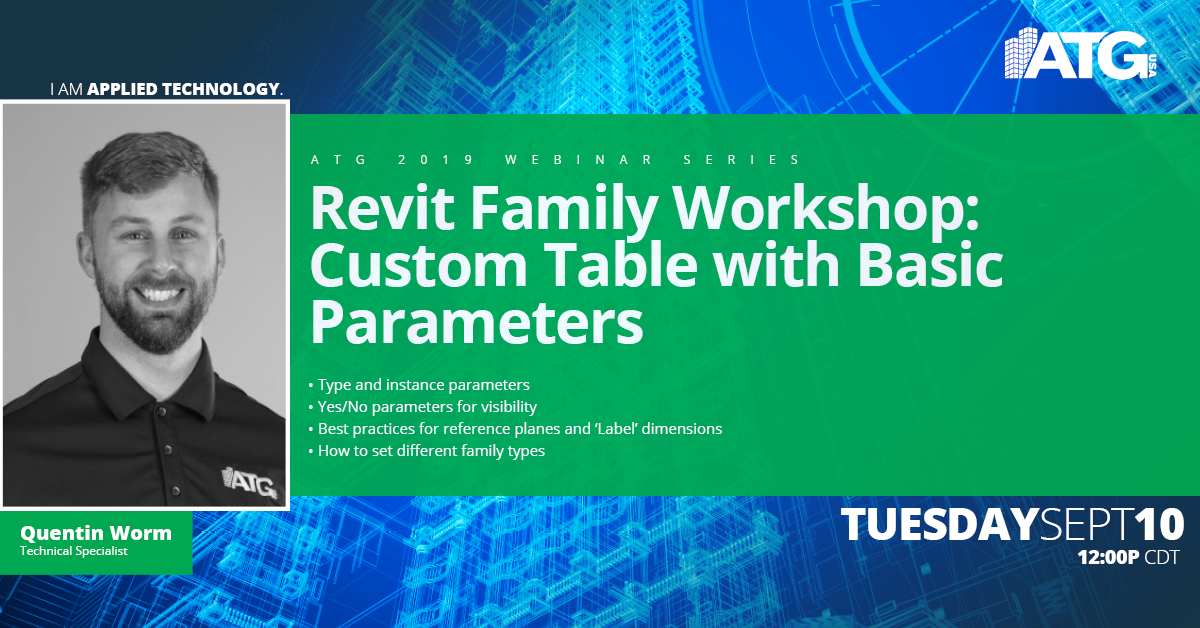 ATG Webinar on Tuesday, 9/10 at 12 PM CDT
Have you ever wanted to learn how make Families in Revit? In this webinar, AEC Technical Specialist Quentin Worm, will show attendees how to create a custom table with adjustable dimensions. Quentin will review the basics of "Type" vs "Instance" parameters, with a focus on the Yes/No Parameter option.

1) Type and instance parameters.

2) Yes/No parameters for visibility.

3) Best practices for reference planes and "Label" dimensions. 
4) How to set different family types.

Applied Technology Group is a Platinum Autodesk Business Partner. Founded in North Little Rock, Ark., in 1992 as a local computer services company, ATG has grown to become a leading design technology partner with the purpose of assisting customers in maximizing the value and adoption of advanced technologies so they can perform competitively in the AEC sector. ATG collaborates with customers…