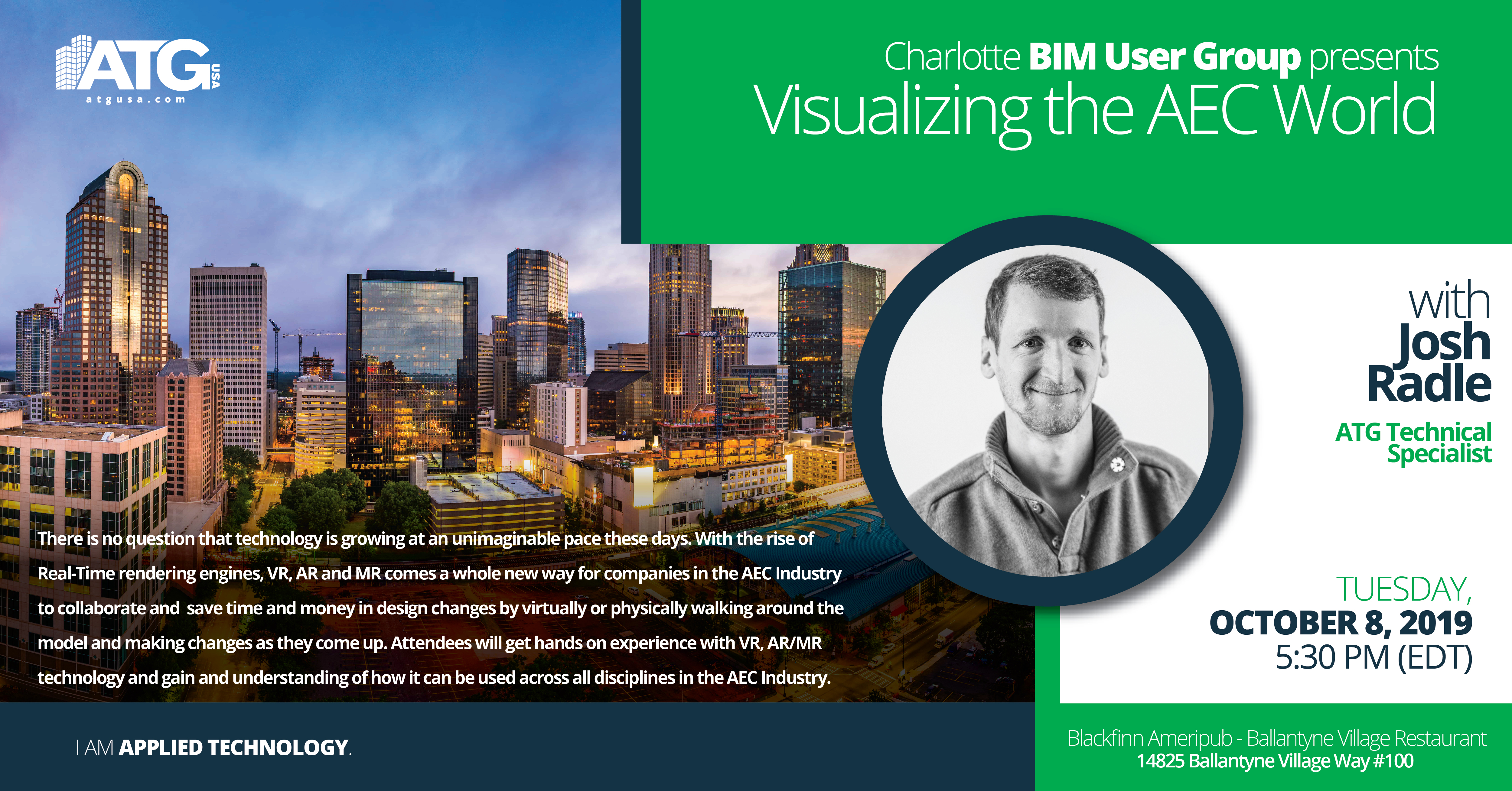 You are invited to join ATG for a Charlotte BIM User Group
on October 8. There is no question that technology is growing at an unimaginable pace these days. With the rise of Real-Time rendering engines, VR, AR and MR comes a whole new way for companies in the AEC Industry to collaborate and save time and money in design changes by virtually or physically walking around the model and making changes as they come up. This user group will address all aspects of these new business challenges.
Join Josh Radle, ATG Technical Specialist, for
this presentation as attendees get hands-on experience with VR, AR/MR technology and gain and understanding of how it can be used across all disciplines in the AEC Industry.
We will meet at 5:30 PM at the Blackfinn Ameripub- Ballantyne Village Restaurant for this exciting presentation, along with excellent food. RSVP here-
https://lnkd.in/ejgcafT
Applied Technology Group is a Platinum Autodesk Business Partner. Founded in North Little…