Yesterday I was back at the NEST building in Dübendorf for Autodesk's first BIM 360 community event in Switzerland. It was nice to be back there, even if just to see the progress being made on the construction of the HiLo roof. Here's the view from the ground: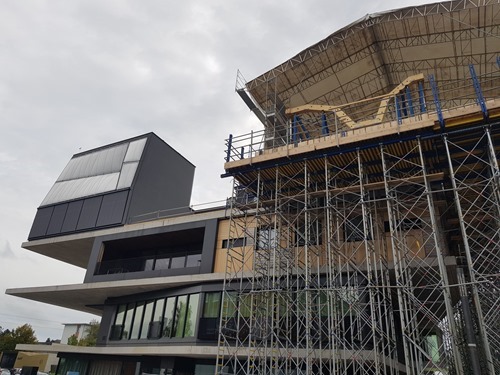 I also went up to take a few snaps from the roof. You can clearly see the knitted cabling that will provide support for the structure.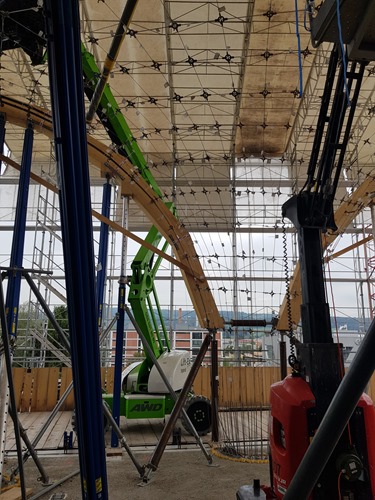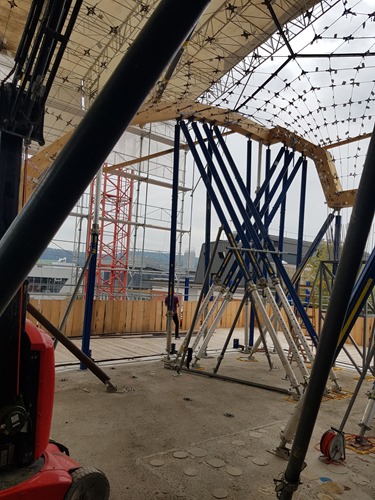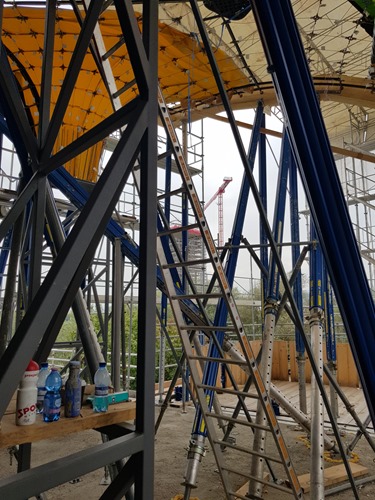 There were a few people working on the structure, too. (I took my snaps from an open doorway as I didn't want to disturb them.)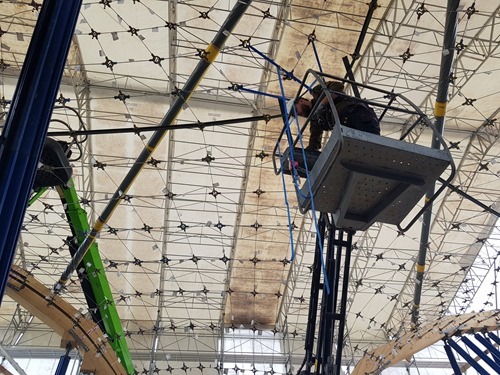 But I wasn't there to inspect the HiLo progress, of course. The BIM 360 event kicked off with an introduction by Daniel Schiller, our Strategic Account Manager for AEC in Switzerland.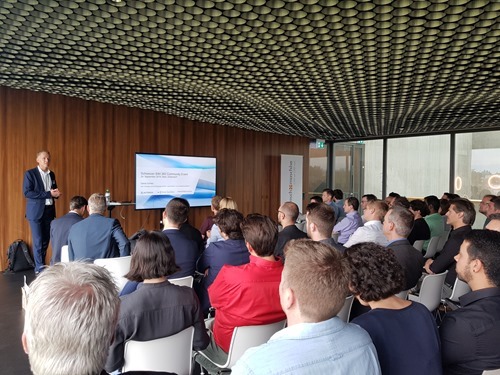 You know you're at an event in Switzerland when there's Rivella being served. (If you don't know what I'm talking about, you have to try it: a fizzy drink derived from milk. I kid you not… and it's really good!)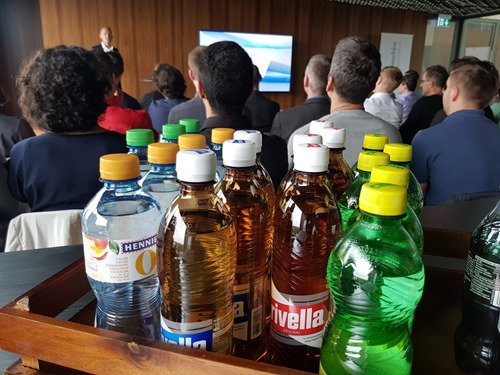 The event was held in German, but I managed to follow a…