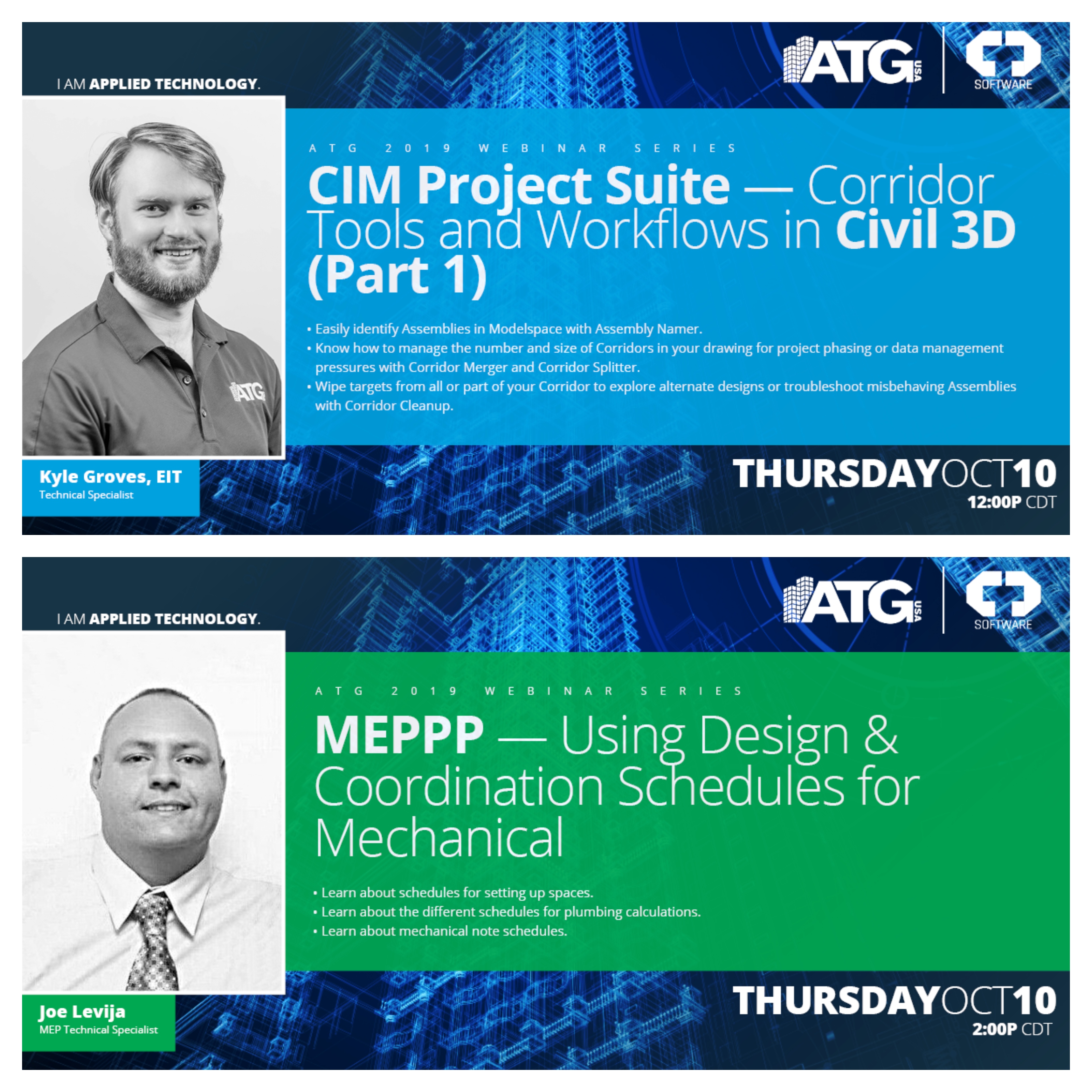 ATG Webinars on Thursday, 10/10

CIM Project Suite- Corridor Tools & Workflows in Civil 3D (Part 1) at 12 PM CDT
CIM Project Suite- Corridor Tools & Workflows in Civil 3D (Part 1) at 12 PM CDT Corridors are the most complicated toolset in Civil 3D, and sometimes they can get cumbersome to deal with. In this webinar, ATG's Kyle Groves will show you how you can use the CIM Project Suite to model more efficiently and how to make your project files more streamlined.
MEPPP- Using Design & Coordination Schedules for Mechanical at 2 PM CDT

For this webinar, Joe Levija, MEP Technical Specialist, will discuss schedules for mechanical that are in the MEPPP. This webinar will show all schedules that are plumbing related in the MEPPP. Attendees will be shown schedules for project setup, quantity schedules and schedules about calculations.
Applied Technology Group is a Platinum…