A few days ago our friends at BIM Facility AG sent through a new version of the Revit model for the iconic NEST building.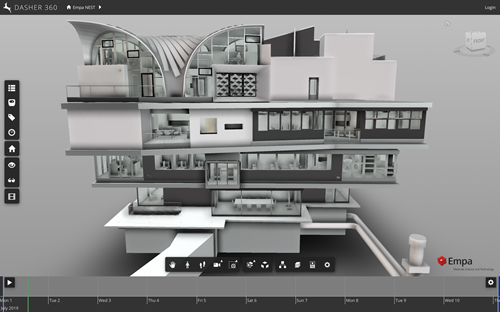 This version is much more complete: it has the award-winning Urban Mining and Recycling Unit modelled, as well as having a significant amount of additional detail (furniture, etc.) elsewhere in the building.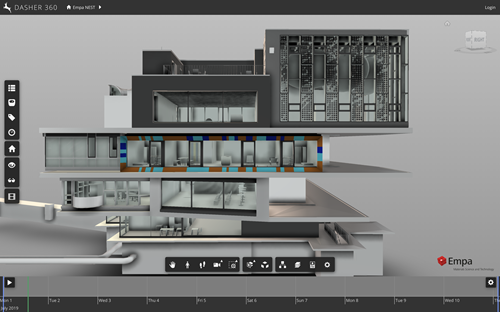 The DFAB House has also received a makeover, getting more realistic materials, plus the ability to see into its ground floor and robotically-printed supporting wall.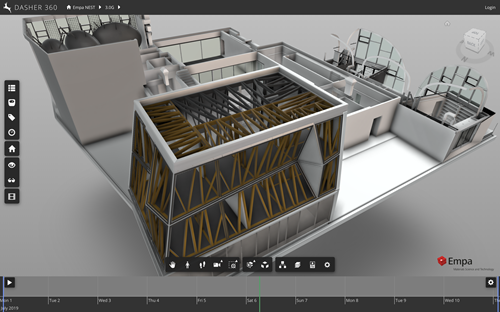 Considering all the hard work the BIM Facility team has put into making this version so much better, we decided to spend some serious time cleaning up the experience inside Dasher 360. We've fixed quite a few quirks with the display of the model, especially with regards to floor-by-floor display.
The quality of the modelling is really outstanding. Navigating through the building in first person mode is impressively realistic (having visited the building many times I can attest to this).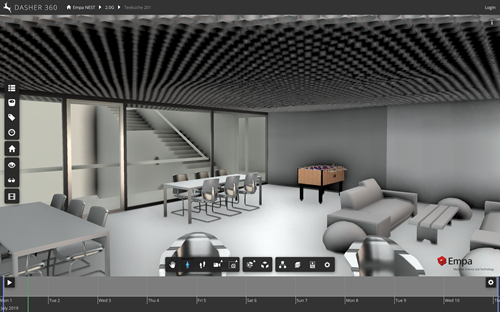 …