As the festive season is upon us, I've decided to start each post with a seasonal photo. Here's me with a reindeer/dog (reindog?) in the lobby of the hotel we stayed at in Hoofddorp.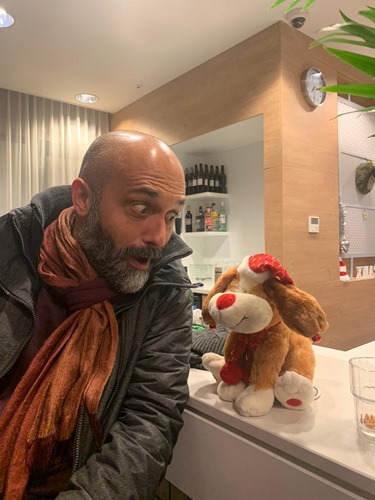 As mentioned in the last post, Sander Lijbers made the most of my vague suggestion to meet with a customer or two during my visit to the Netherlands by inviting many of the accounts he manages to a one-day event in our Amsterdam office. Everyone accepted – with some even flying in from the UK – so we had a really good, engaged group!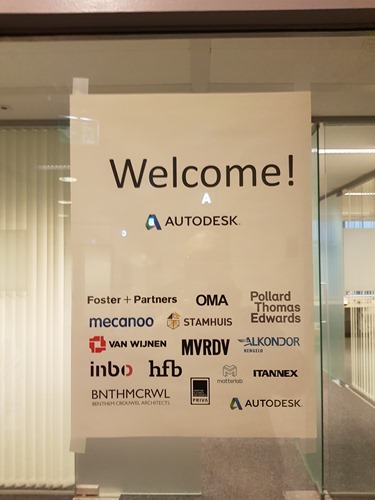 Sander had called the event "The Best of Autodesk University 2019" (he's in Sales, after all 😉 and the idea was to have a less formal repeat of some key topics – particularly related to Generative Design – for customers who weren't able to make the trip to Las Vegas.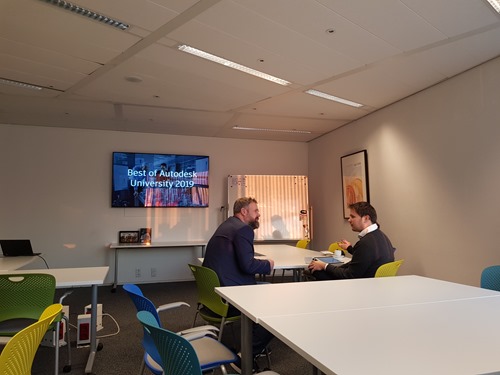 Sander kicked things off with some additional commentary from Ed Briggs.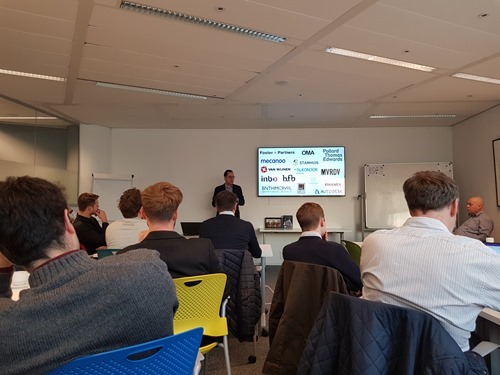 Olly Williamson gave a helpful round-up of the key takewaways from this year's AU, including the launch of the…