On Wednesday I was back at the NEST building on Empa's Dubendorf campus.
I was there to meet Brian Glancy – visiting from Kingspan in Ireland – and Reto Largo from NEST. NEST and Kingspan are two of the main ongoing pilots of Dasher, so it was great to get everyone in the same place to discuss possibilities.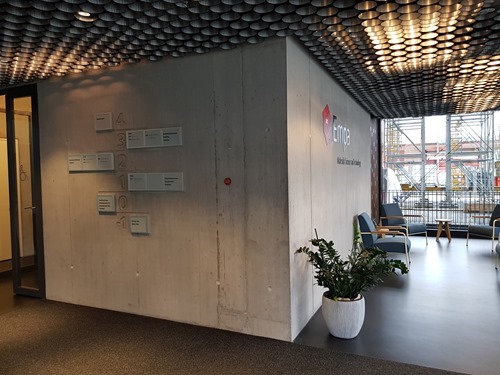 Reto started the tour in the media room in NEST, with it's 16-screen media wall. This photo is slightly meta: if you look closely you can see the media room – with its large screen – on the 1st floor.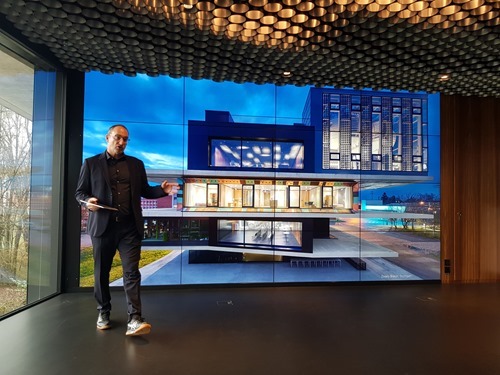 After this we headed to the Urban Mining and Recycling unit. Which is all about circularity of building materials, as you might guess.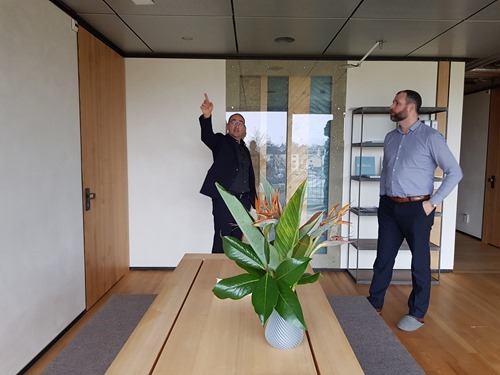 After this we headed through the fitness area to see the saunas, which are fully powered by renewable energy.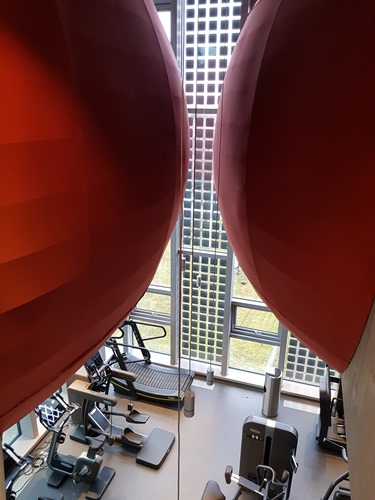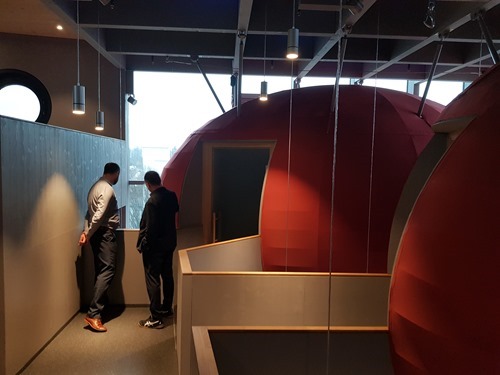 There are so many interesting details in the NEST building. I try to capture a few more in each visit.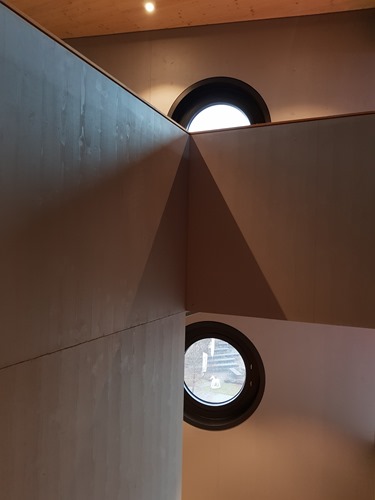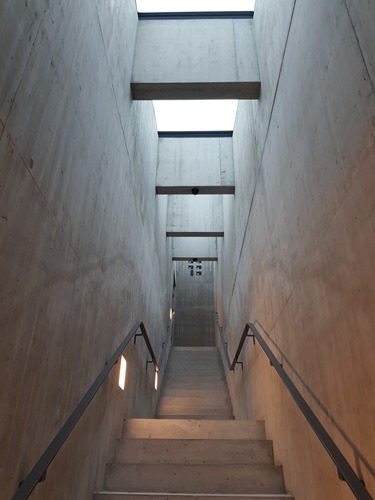 A highlight is always the DFAB House, which was really constructed using state of the art digital fabrication techniques. (i.e….