China Built Two Hospitals in Just Over a Week
Matthew Greenwood posted on February 10, 2020 |

Workers raced around the clock to build facilities to take on the coronavirus outbreak.
Chinese authorities announced that they were building two hospitals to address the coronavirus outbreak. Just 10 days later, the first one was completed—and the second was mere days behind.
The hospitals—the 1,000-bed Huoshenshan Hospital in Wuhan, at the center of the virus outbreak, and the 1,600-bed Leishenshan Hospital in nearby Hubei province—were built to help beleaguered doctors cope with the rapidly escalating health crisis.
The two-story, four-wing 600,000-square-foot Huoshenshan facility—the first one completed—features an intensive care unit, patient wards, consultation rooms and medical equipment rooms, as well as separate quarantine wards to reduce the risk of cross infection.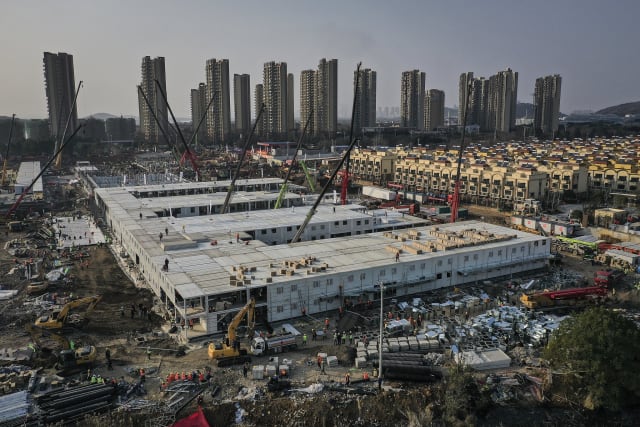 It took only 10 days to build this!
The hospitals consist of prefabricated modules that are made from interlocking insulated panels. Each unit is about 100 square feet—big enough to accommodate two beds and medical support equipment. In addition, the units are depressurized so air is drawn into the rooms. This is a common practice used to prevent airborne organisms from escaping the room.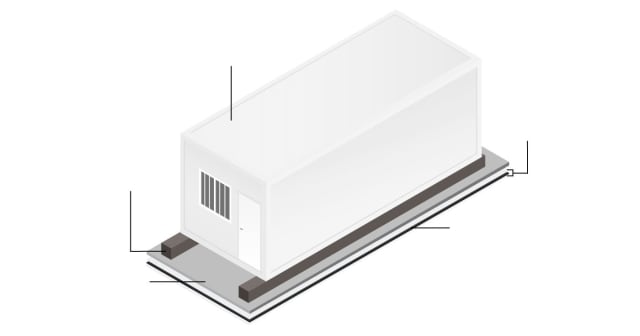 The hospital was built with prefabricated modules.
The units are on pillars to keep them off the ground—to prevent soil pollution and to accommodate pipelines. The foundation itself…