The drawing status is maybe overlooked as something simple, but there are many different ways to approach it, some being more cumbersome to mange than others.

Checkboxes
First we have the instance based checkbox. It's a great method if you have something like Ideate BIMLink available to you, or a well developed Dynamo graph, but if you don't have either of these then the manual checking of boxes across a project becomes tedious quite quickly.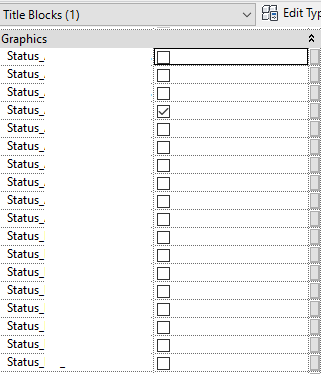 Even with these tools to speed up your work, setting the status of these titleblocks can become quite the chore if you have a lot of statuses to work with like the above example and you have differing statuses from sheet to sheet.

Even though you can copy cells in Excel, I wouldn't want to be the person given the task of ensuring the accuracy of these status stamps.
So how do we improve on this?
Integers
The next approach to managing instance based…