Points clouds are becoming more commonly used as a resource for creating a Revit model.  In my Revit model creation from point clouds, I use a few techniques that I am sharing in this article to help ease the process for you.  While I am sure some others do things a bit different, I have found that these work well for me.  There are some tools on the market that assist in getting a Revit model from a point cloud, but many people do not have the financial resources for them or rarely use point clouds.  Therefore, this article is geared to those not having any additional tools.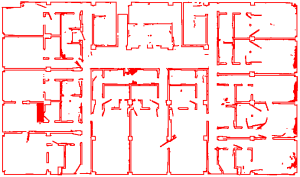 This article does not address how to create a point cloud or manipulating it outside of Revit.  It only addresses using the point cloud for creating a Revit model.
Typically, a file with a ".rcp" extension will be provided to you.  From the Insert tab, select the Point Cloud button and select this ".rcp" file.
Point Cloud Positioning
"Origin to Origin" or "Shared Coordinates" may work…