A couple of weeks ago I took a close look at the four corners where the triforium meets the transepts and turns ninety degrees.
On the nave side there are steps, which I described recently.
Steps to nowhere, in one case (apparently.)
I completed the family I had begun and placed it against the wall.
It's a "fake" in the sense that it doesn't go inside the wall.
Maybe one day I will make a wall-hosted version that cuts out voids for the steps to embed themselves into.
Right now I am more concerned to study the similarities and differences between these four locations.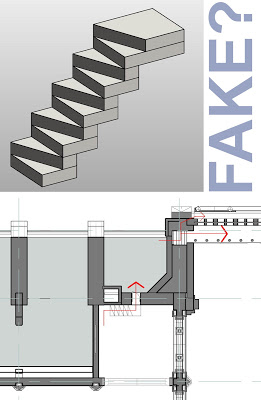 On the Nave side (West) you go outside and back in again to access the bridge across the transepts. On the Choir side (East) you can access the spiral stair, which is what happens on the NE corner. The SE corner doesn't seem to connect to anywhere. Just a dead end, as far as I can tell.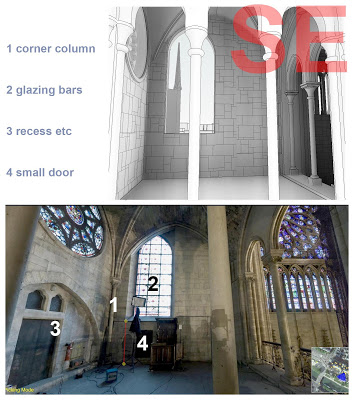 More work needed in these areas, including making vaults that are high on one side and low on the other. …