This week has been interesting: after speculating last week about how the COVID-19 pandemic might change our design criteria – especially as it might relate to Generative Design – this week I ended up diving into a project related to exactly that. I'll share more on this in due course.
In the meantime, I thought I'd post a quick round-up of some news that has been coming in on the new Generative Design feature (formerly known as Project Refinery) in Revit 2021.
To start with, here's a good article from Autodesk that announces the feature.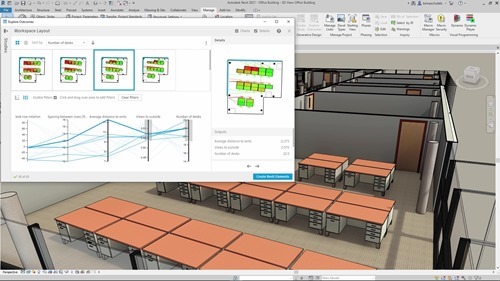 Next up, here's a helpful video that walks through how it works.
In terms of external coverage, I came across these two articles that may be of interest to people:
Architosh: Autodesk Intros 'Generative Design' inside Revit 2021 Among Other Features
ArchDaily: How Will Generative Design Impact Architecture?
In addition to focusing on GD-related tasks, this week, it was also the…