Recent work, leading up to and overlapping with this lockdown period.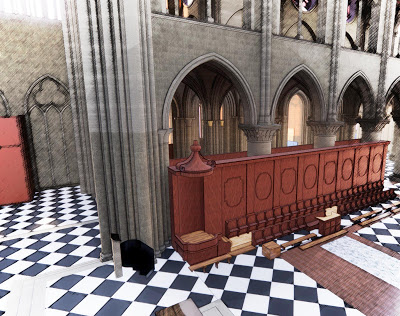 First of all, a cut through the nave, where it meets the crossing. We are looking East. I have implemented the "flying arch" that we first noticed in a recent post. Straight ahead you see the door that leads outside from the end of the triforium gallery. On the left, the door which takes you back into the building, and via some steps up to the bridge beneath the North rose widow.
Then at the base of the two corner columns at the east of the crossing, a more careful setting out of the clustered ribs. Higher up these ribs belong to the various arches that sprout from the columns in different directions. Modelling the lower portion as a single element helps during the setting out process, and results in a cleaner cross-section in plan views.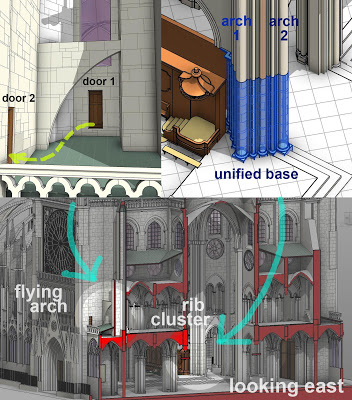 Switching to the bell towers at the west end. There are spiral stairs projecting out to the north and south that lead up to the base of the bell chambers. …