Many of of our jobs and industries are changing due to the global COVID-19 pandemic, with many looking for resources and information on how to change quickly, and safely. Autodesk has created a resource center to support you with details on special programs, remote working assistance, learning, industry resources and Autodesk Foundation information.
Autodesk COVID-19 Resource Center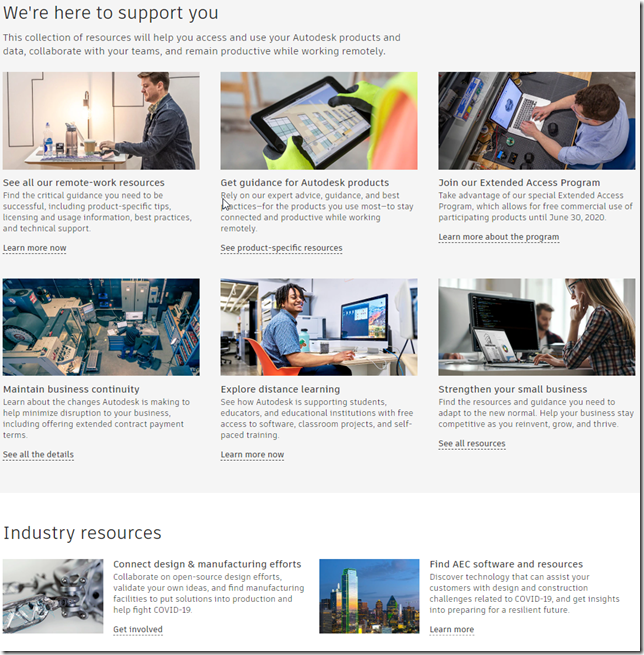 ---
If you are in the AEC industry, I would strongly encourage you to look at the Return to Workplace information and resources.
https://www.autodesk.com/campaigns/aec-return-to-workplace
We're all innovators now. Let's rethink the built world during COVID-19.

Help your customers return to workplaces
As more people return to the workplace, design decisions take on new significance. From the safe arrangement of desks, the width and spacing of aisles, to the density of seating – better data informs better decision making. Dynamo and Generative Design in Autodesk® Revit® bring the art and science of…