The past is another country.
I remembered that phrase because it's the title of a book I haven't read, a history of Zimbabwe. I thought it was also a quote by someone famous, but that turns out to be "The past is a foreign country, they do things differently there." We could do with some of that wry wisdom amongst the current hysteria, but that's not really my topic today.
1973. Find it on a map. I was transitioning from "long haired student" to … a leap in the dark. I had decided during the 3 year degree in … well it was architecture really but they decided to "broaden" the field, which is a bit like flattening the curve I suppose. So it was a flexi-degree at the School of Environmental Studies, aka the Bartlett School of Architecture.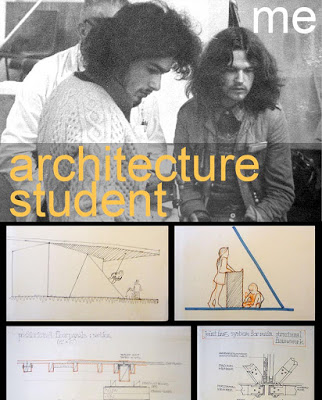 Anyway. I chose London because … well, London. I had grown up in a coal-mining town "up north" and just wanted to go to the big smoke, where all the ground-breaking stuff was happening. I had read some Le…