The two biggest customer requests right now for NBS Chorus are (a) importing of NBS Building specifications and (b) styling the published specification.
Both are developing really nicely and we're getting really close to the release of the styling functionality. To make final testing a bit more fun we did an 'end the week' challenge session where colleagues from the UK and Canada offices got together to see what they could do with the feature.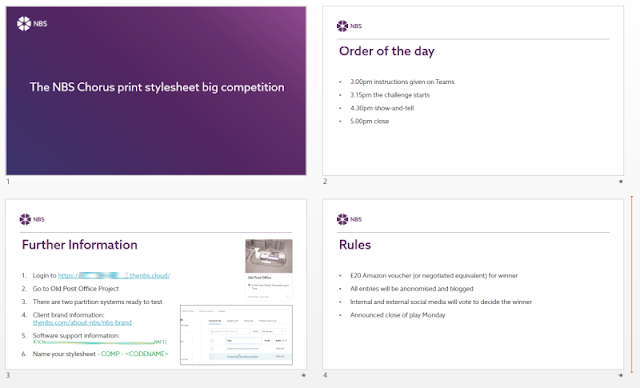 The rules of the game
A specification had been prepared. Everyone was given style guidelines (fonts, colours, imagery) and then let loose for just over an hour to see what sort of PDF could be created.
The outputs are below – and
there is a Twitter poll
to vote for the best effort (£20 prize at stake!). Below the outputs, the feature is also explained.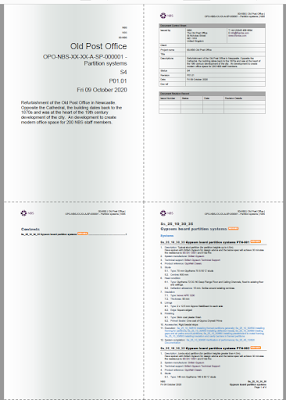 1. Slim shady – note the cool background effect and use of meta data on cover sheet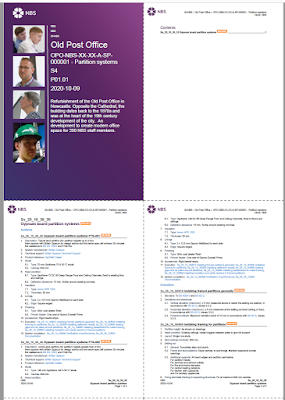 3. Front page pics -…