We have published a new sheet set. Still work in progress of course, but quite a step up from last time. I have started to add some images in the leftover spaces to link the BIM world to the everyday experience of buildings we inhabit.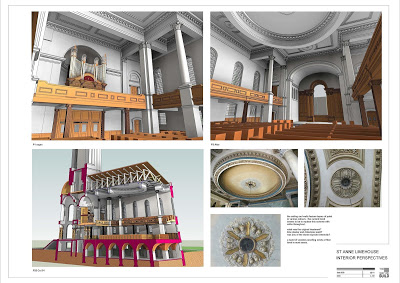 MODEL + IMAGES
Considerable energy spent adjusting dimensions based on information received from site. Difficult to spot the difference without doing an overlay, but some details make more sense now, like the quoins at the short return where the porches abut the nave.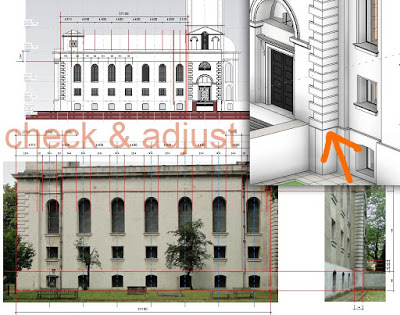 LOOK AGAIN … & AGAIN
On the ground floor the pews have been developed a bit further. Still some uncertainty here, and there have been changes in modern times, particularly in the area of the choir and pulpit. Step one is to model the fit-out as it was in Hawksmoor's day, as far as that is known. Then we can look at showing modern schemes as options.
The external stone steps at the main entrance, were shown as curved in the original reference plan that I had scanned from a…