It's time: the full, interactive schedule for this year's all-digital Autodesk University is now online.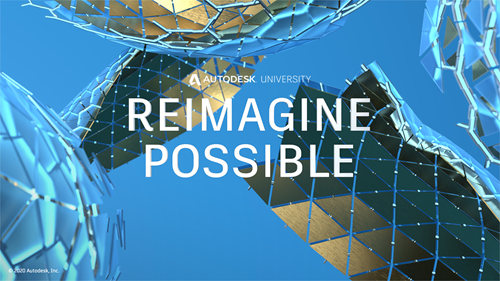 You can go ahead and start bookmarking your favourite classes today. Assuming you're one of the nearly 85,000 (and counting!) people who have registered for the event. If you haven't already registered, don't worry: you can still do so for free. (There are still plenty of tickets left. 😉
So to get things rolling, here's a link to my AU 2020 class for you to bookmark and watch from November 17th. You can expect some interesting news to be announced (or at least repeated) in this session.
The Q&A for this class is now officially on November 18th 2020 at 18h30 CET/5:30pm GMT/12:30pm EST/9:30am PST. Please come along and bring your friends and family! In fact, here's a calendar file to make it even easier for you and yours to remember when it is.
(You might also want to watch this on-demand product briefing, which is highly related to my session: SD473691 – Forge…