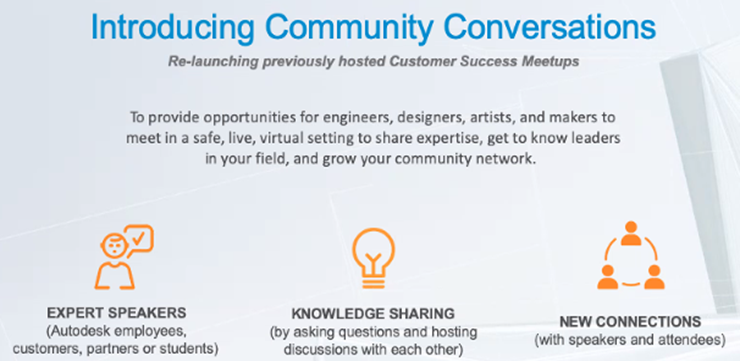 Register now for this weeks two separate Autodesk Community Conversations.
What are Community Conversations?
Community Conversations provide opportunities for engineers, designers, artists, and makers to meet in a safe, live, virtual setting to share expertise, get to know leaders in your field, and grow your community network.
Community Conversations speakers will be Autodesk employees, customers, partners, and students. You'll hear from someone with special expertise, have a chance to ask questions live and get to know fellow participants who share your interests.
The sessions are always supported by Autodesk Community Managers to help guide conversation, feed important insights back from the community to Autodesk and support participants in getting connected to the expertise you need.
AutoCAD Electrical with Tiffany Bachmeier
If you are using AutoCAD Electrical and are curious what else it can do, if you have questions about tools within AutoCAD Electrical, and/or if you're…