Continuing our Dynamo series with the two experts Jacob Small and Sol Amour teaching core concepts on computational geometry using Dynamo, and also take your questions.
This week it is Dictionaries in Dynamo with Sol Amour and Jacob Small
If you build giant graphs and sometimes get lost with complex list manipulations, or want a clean and easy to understand way of building graphs, then come join us to learn all about Dynamo Dictionaries with Jacob Small and Sol Amour! We'll dive into what Dictionaries are and how to use them to empower your workflows, retain clarity and enable effective access to data.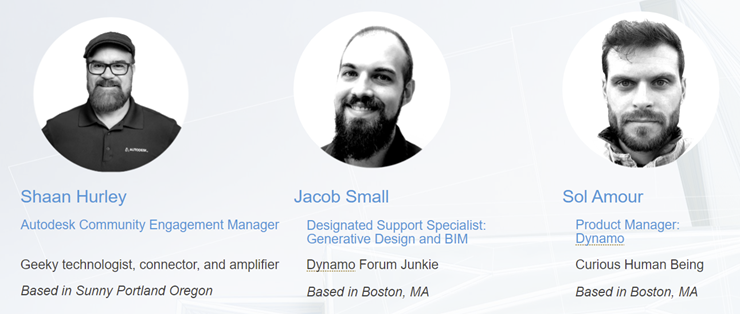 This Dynamo Community Conversation series is every 2 weeks; Thursdays at 1 PM (Eastern)​
July 1, 2021 – Extending Dynamo
All Autodesk Community Conversation sessions are recorded. so you could go watch on YouTube and catch up and join us! At the end of the series you will be skilled and…