I'm a little late to the announcement party on this one – as I was busy gushing about the MX3D bridge, last week – but it does still feel like it's worth posting a reminder to people.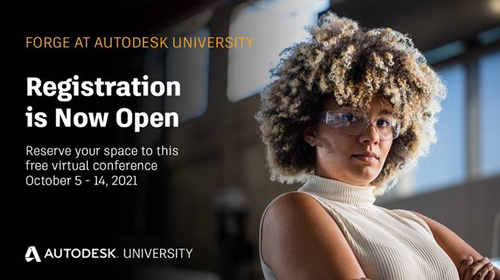 While it may seem like a long way away – as the event itself is in early October – it certainly doesn't hurt to register early for AU, even when it's free, virtual and with no restrictions on the number of participants (at least none that I'm aware of).
The Forge team, for instance, has a number of plans to engage with the development community ahead of the event: check this blog post for details. I see there's an online bootcamp for developers planned for mid-September, as well as another Forge Hackathon (yay!) during the week before AU.
I don't have any classes planned for this year's AU – a very strange feeling, as the only one I've skipped since the early 2000s was because I was travelling with my family back in 2017 – but I do expect to participate in some way. I'm…