While I'm unlikely to be present for much of next week's Autodesk University event – all being well I'll be in Sardinia – I have been feeling the excitement mount ahead of it.
Mainly from attending the Forge Hackathon, which is now nearing it's climax. The event kicked off with a really interesting event held via SpatialChat. I hadn't used it before, but was immediately hooked.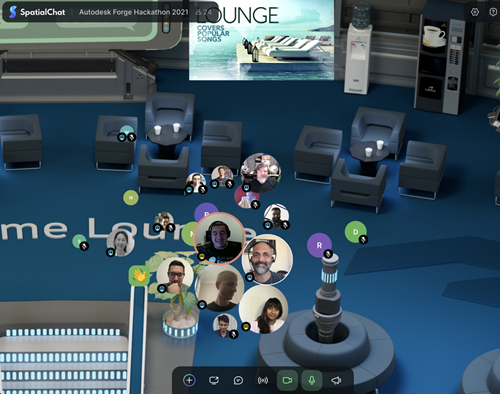 There were different rooms (fine), but even within a single room you could have private conversations by moving off into a corner. The sound increases as you get closer to a sound source, whether another person, or some music or a YouTube video being played. Yes, I did start a Floppy Friday episode playing just to see how it worked. What was really interesting is how the sound sources merged – if you wanted to listen to the video and some other music at the same time, you could just stand between them.
Anyway, this week the event's proceedings have been run via Slack and Zoom. I did monitor…