In previous blog posts I have looked at a couple of ways of using Civil 3D surfaces in Revit projects, most of these processes do not use a dynamic link between the Civil 3D TIN surface and Revit. A couple of years ago a new workflow was made available by Autodesk to use BIM360 to host a Civil 3D surface. The main issue with this workflow was that most did not have access to BIM360.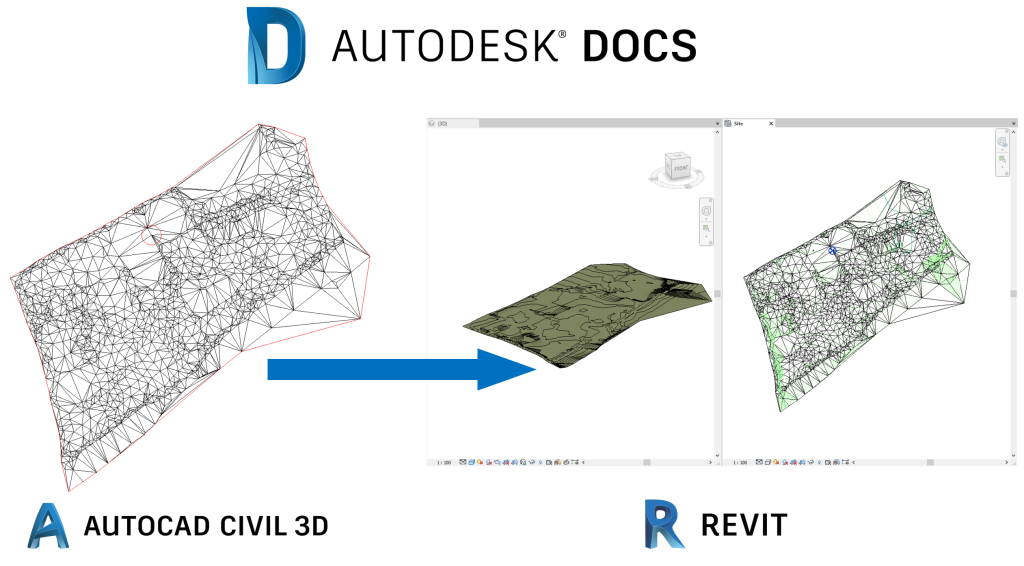 With the inclusion of Autodesk Docs within the AEC Collection, many of you will now find that this workflow is a realistic proposition, especially when you need to ensure coordination between groundworks and structural elements such as foundations.
Let's first take a look at the software requirements to use this workflow. You will need the following installed on both the Revit and Civil 3D PCs:
Autodesk Desktop Connector.
You will also need access to Autodesk Docs, of course, if you are collaborating within your own companies then you can create a new Autodesk Docs project just for…