The NBS Digital Construction Report is now in its second decade. It was published last week and is available at the interactive website below:
– https://www.theNBS.com/dcr2021
This blog post looks at some of the findings. But before looking at the finals, a quick note to thank a large number of industry leading organizations that help us distribute our surveys within the industry.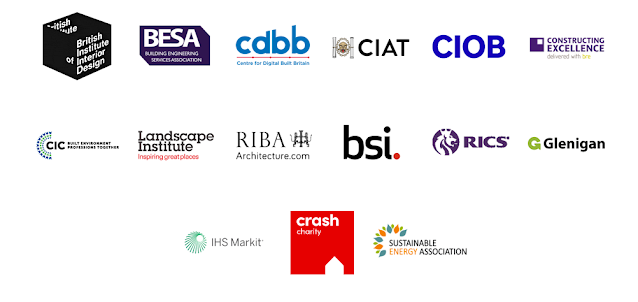 Partner organizations and our chosen charity
The first section of the report looks at BIM in general. The most fascinating areas of this analysis for me are always the questions looking beneath the headline of 'have you adopted BIM?'. A lot of the industry defines BIM in different ways, so specifically asking about use of EIRs, responsibility matrices, classification, following standards always gives a better picture.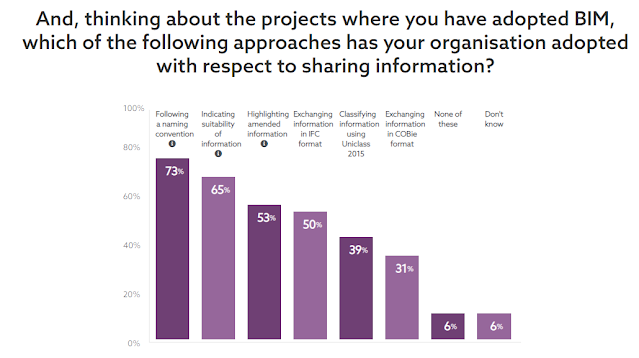 Under the headline figures
The above chart shows that the principles within the 19650 series of standards are starting to be followed in terms of revision control, naming conventions, indication…