Take the ruthless purism of a Greek temple and dial it back a notch. Now you have the pragmatism of the Romans: a balance between formal beauty and practical convenience.
The Greek temple form, with a porch on all four sides is rare in the modern era. There are examples, but not so many.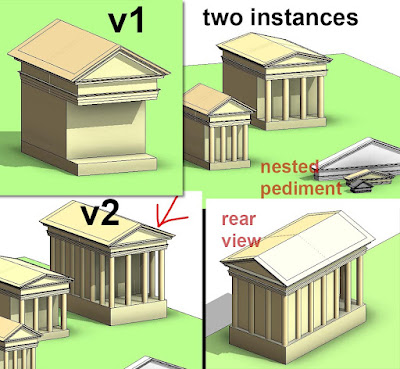 The Roman type, with a porch at the front and shallow pilasters to maintain the rhythm on the other three sides is much more common. It works for banks, and for government buildings like the Virginia State Capitol. You can argue functional efficiency while maintaining simplicity, unity of form and truth to historic precedent.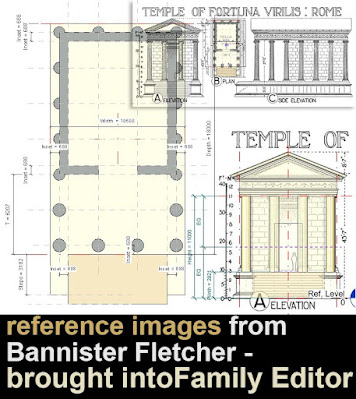 I haven't attempted to maintain a single family that morphs into multiple buildings just by typing in parameters. Perhaps I will walk back in that direction a little once I have a a dozen or so examples from which to generalise. For now, Roman pragmatism has jumped the blood brain barrier and infected my Revit strategy. The Virginia State Capitol, but Thomas…