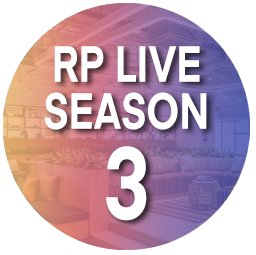 Revit Pure Live is a show where we help you become a better Revit user. We are now back for a third season. Here is the complete lineup and schedule.
Episode #26
Topic: Automating Interior Design
Guest: Bill Carney
Date: January 5th, 3 PM ET
Episode #27
Topic: Lessons From Becoming a Consultant
Guest: Melissa Thiessens
Date: January 12, 3 PM ET
Episode #28
Topic: TBD
Guest: John Pierson
Date: January 19, 3 PM ET
Episode #29
Topic: Tips to Increase Productivity
Guest: Fabio Roberti
Date: January 26th, 3 PM ET
Episode #30
Topic: Revit + Landscape Case Studies
Guest: Nehama Shechter Baraban
Date: February 2nd, 3 PM EDT
Episode #31
Topic: Mastering Revit Areas
Guest: Purvi Gandhi Irwin
Date: February 9th, 8 PM ET
Episode #32
Topic: What is Industry 4.0?
Guest: Marzia Bolpagni
Date: February 16th, 3PM ET
Episode #33
Topic: European Modeling in Revit
Guest: Fanny Angeles
Date: February 23rd, 3 PM ET
Episode #34
Date: March 2nd 2022
Topic: TBD
Guest: TBD
Episode #35
Topic: BIM at BIG Architects
Guest: Jens Majdal Kaarsholm