"Carry on Subscribing" featuring slapstick comedy in the tradition of Pinewood Studios. Not really, just a little Kenneth Williams joke to kick things off.
I have been advocating better tools for bringing mesh geometry into Revit for some years now. In 2018 I got some help from Russell Fuller Hill to bring statues into Project Soane. The edge hiding trick via 3ds and DXF is not the slickest workflow ever but it does the job when the chips are down.
https://grevity.blogspot.com/2018/11/statuesque-revitry.html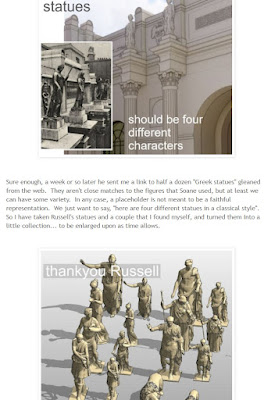 So it was exciting to see OBJ imports with automatic edge hiding pop up in Revit 2023. And I agree with Paul Aubin that we will take whatever is on offer and put it to good use, but all the same the limitations are a bit disappointing.
If you import OBJ into a family template it doesn't behave like a DWG mesh. You can't scale it, and you can't find its layers in object styles to apply materials. You may find a material or two in the Materials dialogue that can be…
Read more