We have some great live events and opportunities to ask your questions to experts in our Autodesk Community Conversations.
Autodesk Community Conversations are virtual meetups featuring expert speakers from across Autodesk Community. Sessions range from deep dives, tips and tricks, and live demonstrations on Autodesk products to roundtables on industry insights, emerging trends, and career stories. Sessions take place on Zoom and are recorded for YouTube. All experience levels, from beginner to expert, are welcome.
Browse upcoming events on our calendar and join a session to delve into product features, discover innovative workflows, learn tools and techniques, and make connections in the Community. Recordings of past sessions are also available in our archive.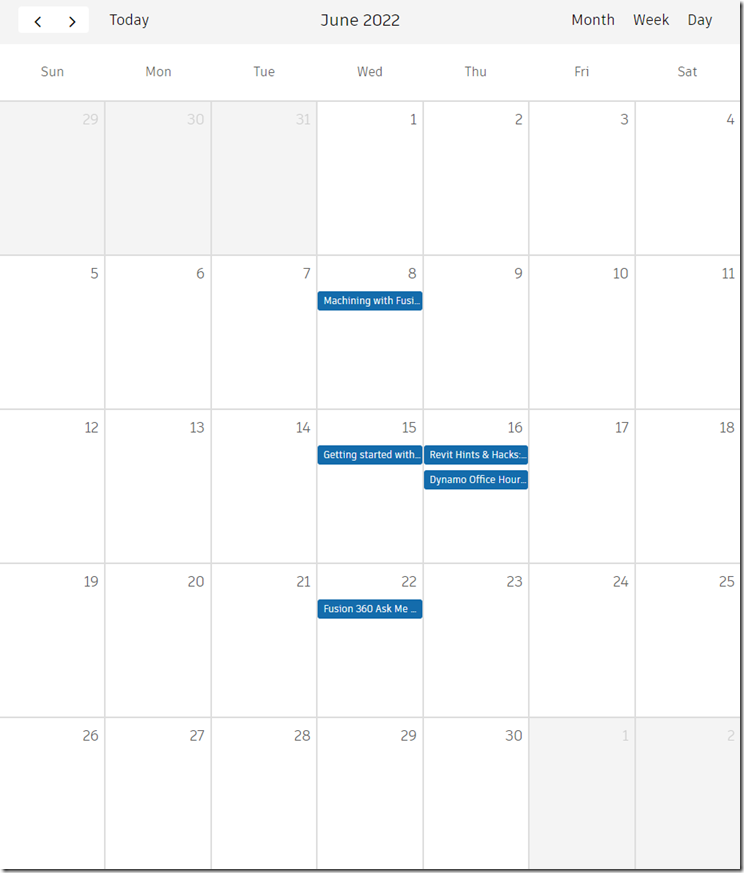 List of Community Conversations for June 2022: