The title alludes to a site initiated by Andrew Tallon and Stephen Murray, art history academics in the USA. I came to know about it while working on the model of Notre Dame that our group of BIM enthusiasts created shortly after the fire.
https://mcid.mcah.columbia.edu/art-atlas/mapping-gothic/map
I have been experimenting with an approach to studying a group of related historical buildings, a "style" or "school" if you like. In this case I'm looking at the "White Churches" of Denmark. These are small village churches, dating from the early days of Christianity in Denmark. The earliest churches would have been wooden structures, but during the 1100s simple naves with round arches began to appear.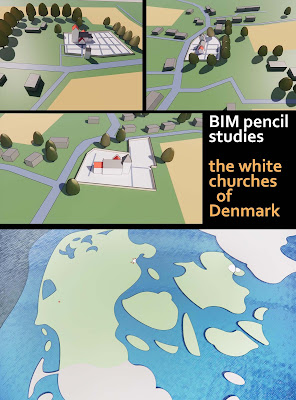 Those Romanesque "starter churches" were extended in various ways throughout the middle ages, adding chancels, apses, bell towers, entrance porches. I visited Denmark in 2017, but I didn't visit any of these churches. These studies are an offshoot of…