On Sunday I flew back across from Zurich to Schipol for a small, 2-day conference attended by various stakeholders in the MX3D smartbridge project.
Very confusingly there were two flights leaving for Amsterdam at exactly the same time – 17h35 – so I very nearly ended up at the wrong gate. Luckily I realised in time.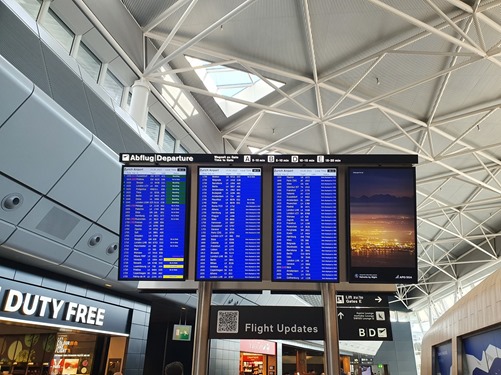 On arriving at Schipol I took the train to Amsterdam Centraal, where I saw an overnight train back to Switzerland was about to leave. (I had tried hard to find a space on this train to come across for the conference, but it seems you need to book more than a few week's in advance. Next time!)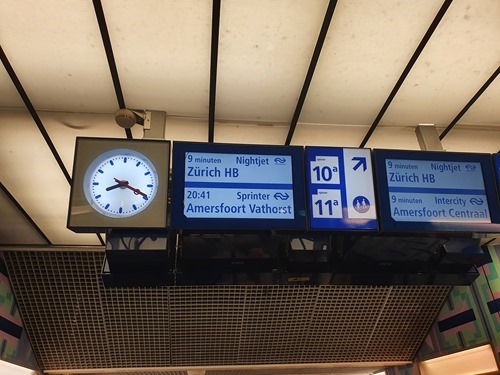 Amsterdam is as lovely as ever.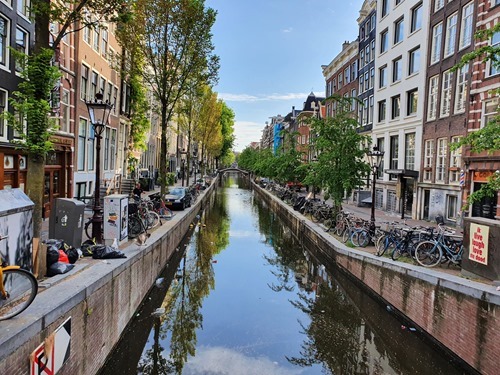 While I only got in on Sunday, colleagues had been in town for a bit longer. Here's a shot of the MX3D bridge taken by Alec Shuldiner on Saturday night, showing that the bridge is very much in use.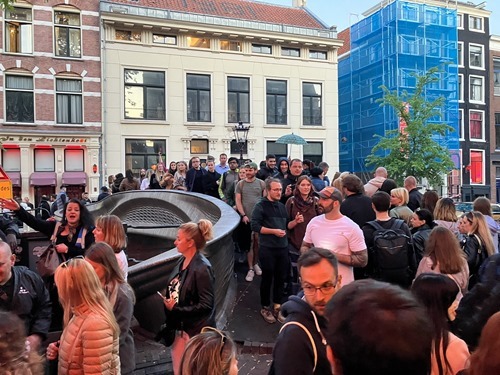 After checking into my hotel, I headed to the bridge to meet with some of the other attendees.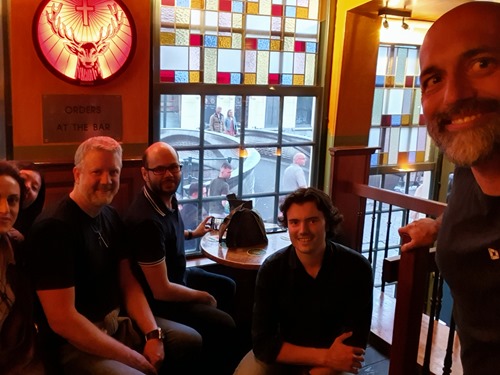 We sat in the Cafe De Stoof – at the end of the bridge…