Tower, reincarnated as a Generic Model family. For context I downloaded a free square kilometre of Topography and Street outlines, added some sloping pads for roads and some more GM families to represent groups of terraced houses.
This morning I downloaded another 14 CADmapper files and used them to create toposurfaces. At some point I will merge these into a single surface but for now I'm taking a break to compile a couple of images and write this blog post.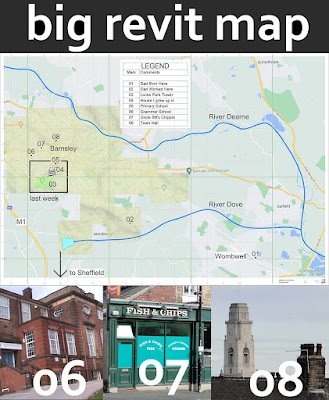 The water body at the bottom is the dam at Worsbrough Bridge which was a significant landmark on the bus ride from Barnsley to Sheffield which featured heavily in my teenage years.
Both of my grandmas were important presences in my childhood, but they were widows. I never knew my grandpas. I have very clear memories of the little house in Wombwell where my Nan Milburn lived. Outside toilet at the back in a block at the end of the row. Hard toilet paper, or even torn up newspaper at times.
0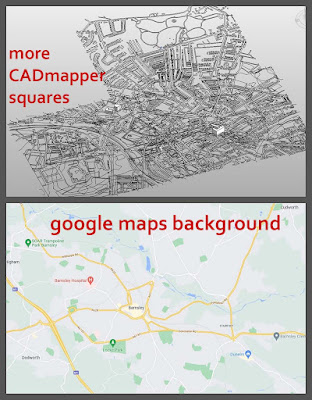 My dad was an art teacher by then. He…