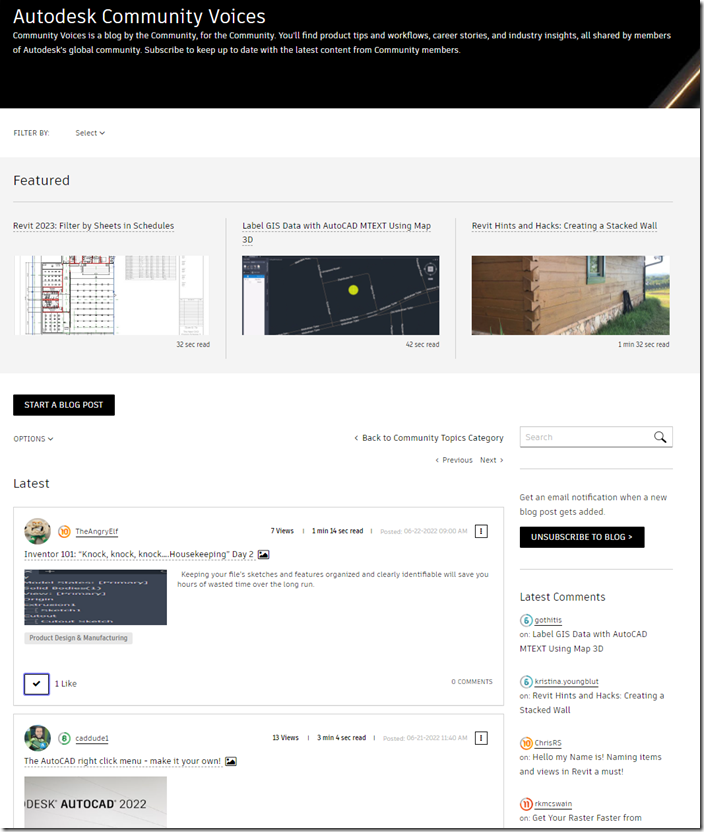 Based on kudos from readers of the Autodesk Community Voices Blog, here are the top 10 posts in kudos.
Autodesk Community Voices is a blog by the Community, for the Community. It's our place for Community members to connect, share, and learn together. The blog features product tips and workflows, career stories, and industry insights, all shared by members of Autodesk's global community. Visit Community Voices to browse recent posts and subscribe to keep up to date with the latest content from Community members.
Autodesk Community Voices blog
http://autode.sk/ADSKCommunityVoices
Keep in mind younger posts since the January 2022 launch are at a length of time disadvantage to gather kudos. At some point we will find a dashboard and monthly way to report the top posts you should read.
There is so much content gold to help you learn something new and improve your skills and productivity.