We have just added 2 AutoCAD live Community Conversation events based on the Autodesk community's top searched questions. This will no doubt be a great session answering these top questions with two experts, colleagues and friends of mine and just darn good people, Dan Kuhmann and Mike Fottrell.
Register to attend both using the link included on the event pages now.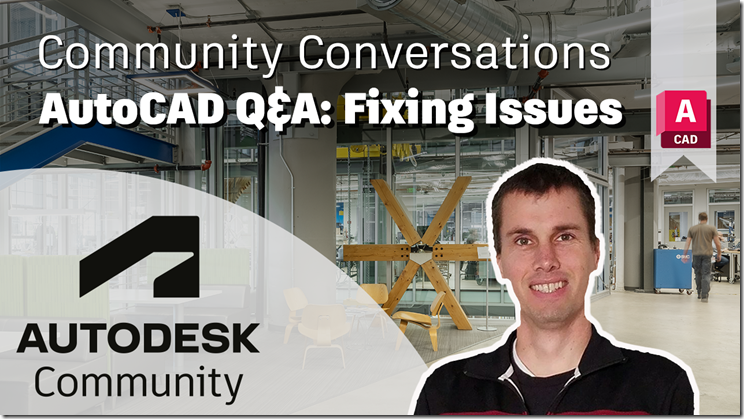 Answering Your Top AutoCAD Queries: Fixing Issues (Part 1)
Thursday, Aug 4, 2022, 08:00 AM PDT
In this session, AutoCAD Expert Dan Kuhmann will cover the top AutoCAD queries asked about fixing issues in the Autodesk Community — from cursor issues to linetype questions, using 3D objects, and more, followed by time for your live questions and answers.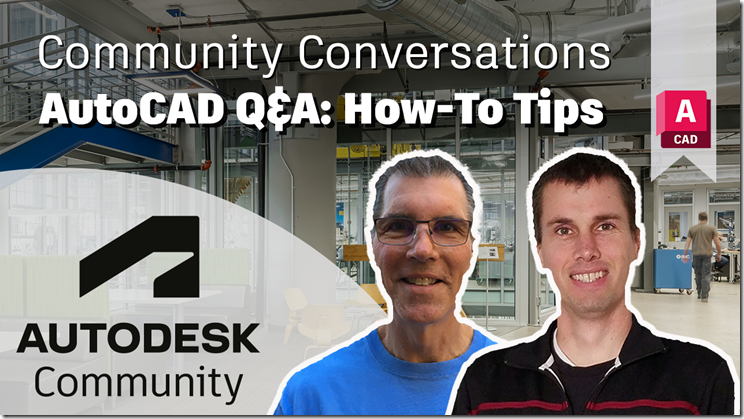 Answering Your Top AutoCAD Queries: How-To Tips (Part 2)
Wednesday, Aug 10, 2022 10:00 AM PDT
In this session, AutoCAD experts Dan Kuhmann and Mike Fottrell will cover the top AutoCAD how-to queries asked in the Autodesk Community — including converting file types,…