Registration is now open for this year's AU: the first time it's been held in-person since 2019, and in a brand new city (for AU, at least), New Orleans. It's being held from September 27th to 29th, which will be here really soon!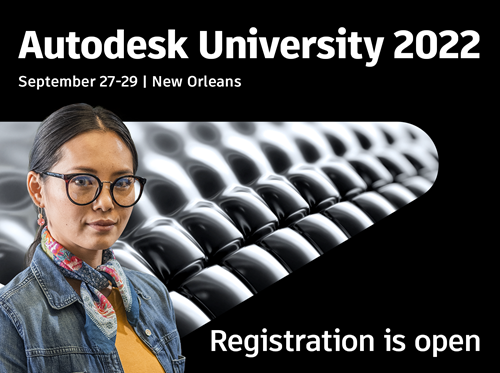 The early-bird pricing of $1,750 is available until July 23rd, at which point it slides upwards to $1,999 until August 12th and then on up to the full price of $2,250 from there. And if you can't make it in person to the event, there's still the option to attend virtually for free. Registration for the "digital experience" pass will open on August 2nd.
I'm not presenting a class myself, this year, but it seems likely (or at least very possible) that I'll be there to support an exhibit that's being unveiled. More on that in due course.
I'm also going to try to help out with Forge-related events, of which there are several.
Some of them even before AU proper: the Forge team has announced an online bootcamp running from September 13th to…