The Digital Dilemma. I guess we all have to find our way through the weeds. For me the Smartphone and Cloud Storage have now become fully integrated with work I have been doing on my laptop for the past 20 years.
I gave up on Facebook and Twitter. May work for some but they were messing with my mind. LinkedIn is starting to go that way a bit, but I'm hopeful I can steer clear of the nonsense for a few years yet. Musically I was always happy to play to a small, intimate audience and get a two way thing going. Probably the best way to engage online also.
You Tube
What follows is just a record of recent posts which have started to fall into a pattern. Let's see where it leads.
03 Tuscan Summer House
Seems far away now. Tuscan Order temple / garden house at Hinton Ampner. A nod towards Etruscan for sure. Fantastic vista "down the garden path" Maybe I should do a post on my current environment in Dubai by way of contrast.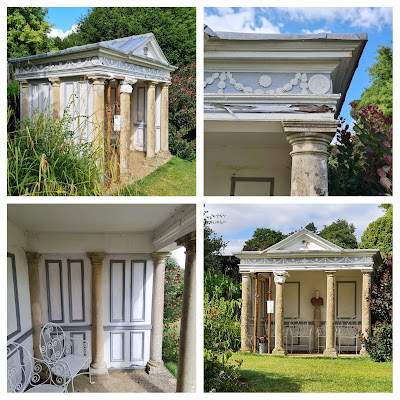 04 Response to "Favourite Church Doorway"