We are back from our annual July Summer break of live community events. We held two Autodesk Community Conversation events this week, and have many more planned including next week. Below you can see the two sessions we held yesterday on AutoCAD and Dynamo and the recording of the sessions.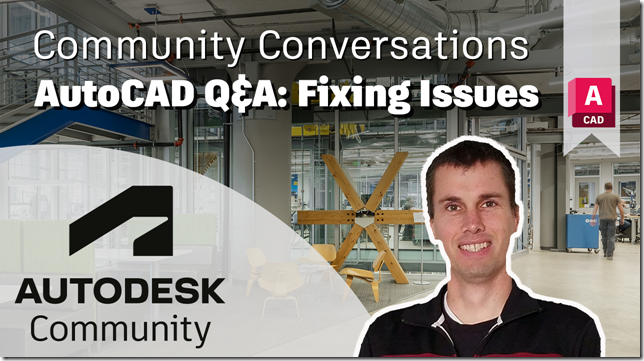 Answering Your Top AutoCAD Queries: Fixing Issues (Part 1)
In this session, AutoCAD Expert Dan Kuhmann covered the top AutoCAD queries asked about fixing issues in the Autodesk Community — from cursor issues to linetype questions, using 3D objects, and more.. This is the first of two sessions covering the most-asked Community questions about AutoCAD.
Register now to join us on August 10 for the second session: "Answering Your Top AutoCAD Queries: How-To Tips (Part 2)."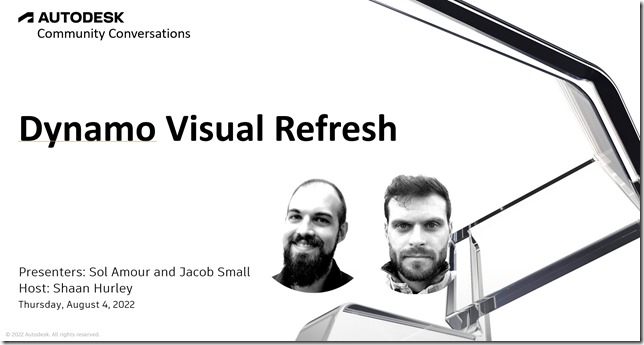 Dynamo Office Hours: Dynamo Visual Refresh
Jacob Small and Sol Amour talked through the Dynamo Visual Refresh, where Dynamo has had a lick of paint and a bucket load of new graph authoring tools added! We'll explore what was…