This is a record of Posts made to LinkedIn during my "wedding-voyages" this summer.
01 MATERIALS
Four material textures from yesterday's walk. Somewhat irregular brickwork in English Bond. Plain clay roof tiling. Flint cobble walling, and chequer board walling in flint and ashlar.
Would be fun to convert these into Revit materials perhaps.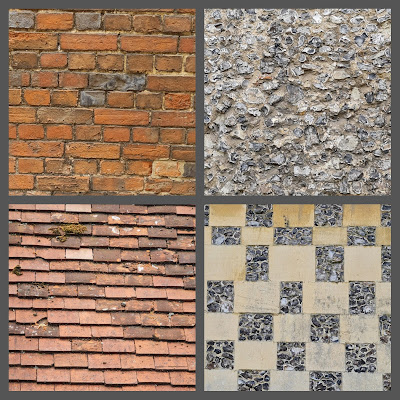 02 SIX WINDOWS
Six windows from St Michael's Church, Basingstoke. Might have a go at these in Revit. Definitely won't be going for much parametric behaviour. Achieving an acceptable version of the geometry will be challenging enough without going down that Rabbit hole 🤔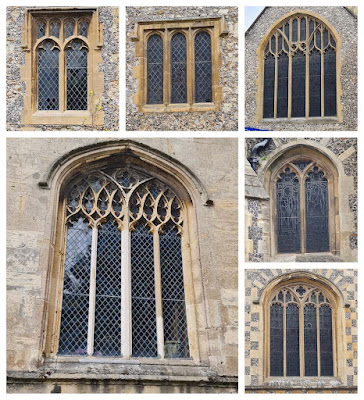 03 CAPITALS PLUS
Two carved stone Ionic Capitals from Oakley Hall where we had lunch. A plaster Corinthian from the Basingstoke registry office where my son was married today. This one much more conventional than the one I posted earlier from the Vyne. The timber framed gable end is also from the registry office building, which has clearly evolved over the years /…