If you didn't get the chance to watch last week's webinar by the Autodesk Tandem team – their September 2022 webinar – then I highly recommend checking out the recording, especially if you're interested in updates to their work on displaying sensor data.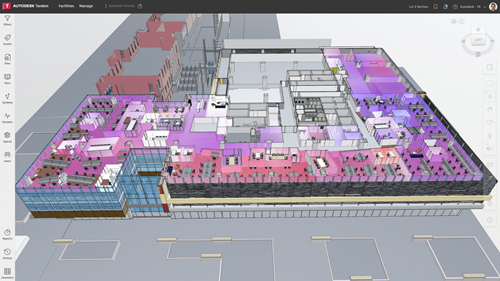 If you liked Project Dasher, you're going to love the work that's being done in Tandem. 🙂
Questions were asked during the webinar about attendees' interests regarding workflows for heatmaps: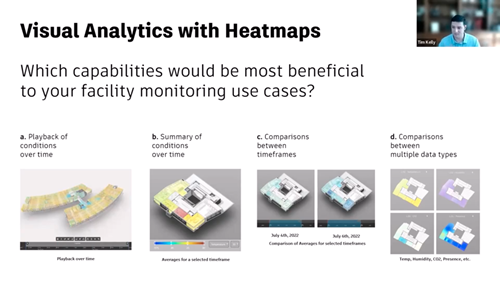 If you missed the chance to vote – but have strong opinions on these workflows and would like to provide detailed feedback – then you can contact the Tandem team directly. They would love to hear from you.
I'm really excited about all that's coming: the combination of Tandem's rich data environment with 3D visualization capabilities is going to prove really compelling, in my opinion. This should come as a surprise to absolutely no-one, given our work on Dasher.
Here's a nice example from the latest webinar, where HVAC…