I visited Porto in 2016 for a conference. This was about half way through an 8 year period of attending as many Revit/BIM events as I could, often as a speaker.
I was already moving towards small group events and meet-ups with a broader range of people involved in construction when the pandemic called a full stop. Moving forward I hope to continue this trend and especially to visit new cities around the globe to think about "The Way We Build"
For sure I will be photographing doors, and pondering the different responses to climate, culture, security, and symbolism.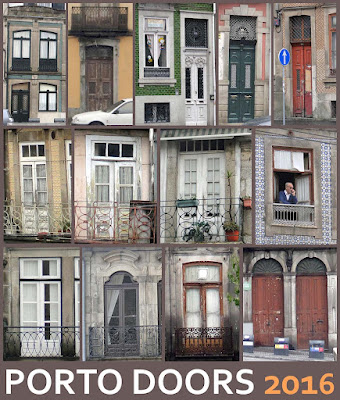 I recently posted four of these Porto doors on LinkedIn, suggesting that it would be interesting to build Revit families that capture their essential form. When building a BIM model, we always have to think about the appropriate Level of Detail for the intended purpose. We will always be simplifying and abstracting to some extent. Hinges and locking mechanism are probably best captured by a specification…