Christmas is near and it's that time of the year!
Just thought about my annual Revit greeting card and how I modeled the Revit scene. The use of snow (and snowflake) has been in the background for years.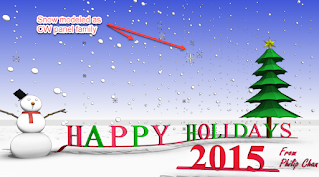 Snow and snowflake in the scene
People who see this for the first time often asked how the snow and snowflake are modeled in Revit. This is done by using the Curtain wall tool (seriously!). No Dynamo or any scripting is needed to achieve that.
This brings up a class I presented at 2012 Autodesk University. I can't believe it has been 10 years now.
The topic was Unfold the Curtain! Think Outside the Curtain Wall Tool in Autodesk Revit.
This was my first in-person live presentation at the Autodesk conference. I happened to search for something through the site today, and I am surprised to see the resource files from 10 years ago are still available online. That includes the recorded session!
If you are interested in seeing some creative use of the Curtain Wall tool, head over to the…