The Autodesk Platform Services – formerly known as Forge – team is holding one last Accelerator before the holiday break. It's going to be from December 5-9 in Dublin, Ireland. You can register until November 28.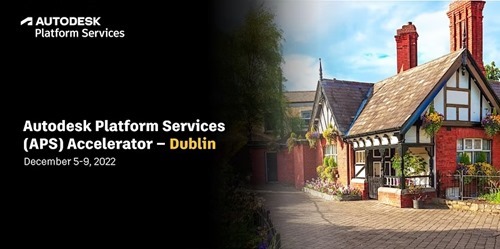 As always these events are a fantastic way to kickstart any new project using APS (Forge) or to accelerate feature development of an existing one. It's basically 5 free days of consulting from Autodesk – all you have to pay for are travel and accommodation.
I was already planning a last trip (of the year) to the UK for the following week, and so have decided to tag on a few days in Dublin beforehand: while not part of the APS team, I do have some experience working with a few different APS APIs, and can certainly give pointers to folks working on digital twin projects similar to Dasher.
Right now I expect to be there in person from December 7-9, although I'll do my best to be available virtually for the beginning of the week, too.
Dublin is magical at this time of…