Piled wall systems can be challenging to model in Revit, especially when the project stage goes beyond a concept into detailed design. This tutorial will focus on the use of Revit to manually model and add the sequencing data to the piled walls.
Of course, much of this process can be automated with Dynamo which may be a topic for a future tutorial but, for now, lets focus on the process of creating families and piled walls. The below image shows a typical output in a plan with pile construction sequencing and the hidden detail with a capping beam as well as the 3D model.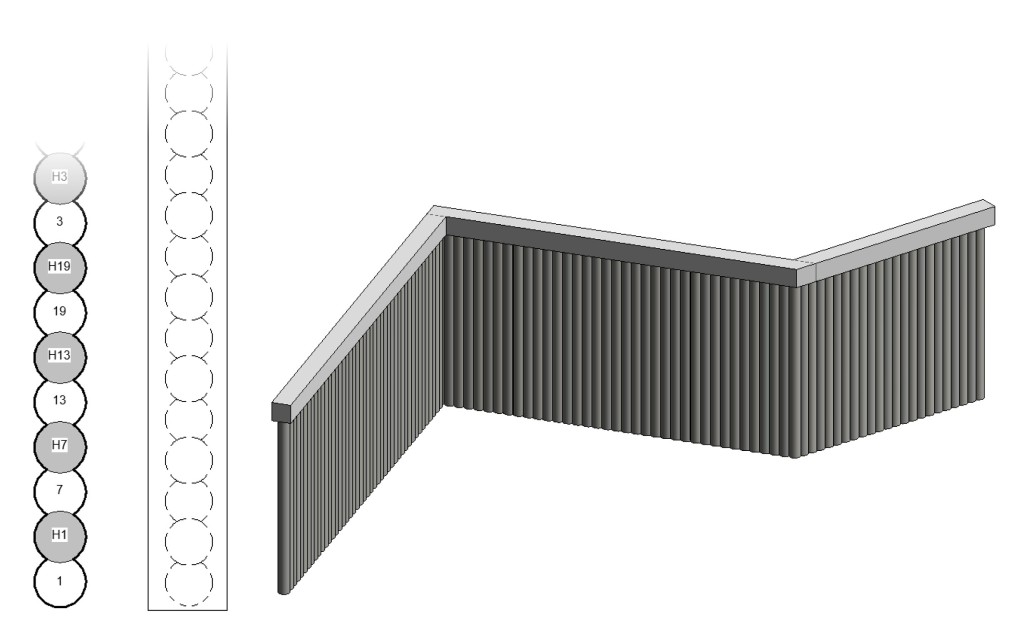 This tutorial will focus on two primary parts:
Revit family creation

The actual development of the Revit family and types to support the modelling and detailing.

Creation of the Secant Piled wall model

The modelling of the piled wall system and the attribution of relevant data.
Revit Family Creation
Although the UK content library includes a series of pile caps and single piles,…