In 2001 I had a little three piece blues band in Zimbabwe. The three of us would cram ourselves plus all the gear into my little hatchback mazda and drive across Harare to weekend gigs. Seen here at the Art Cafe in Avondale.
Kudos to Neville for laying down a solid rhythm guitar plus operating the dreaded drum machine. And to Sydney for his fluid and responsive bass playing. I took the bulk of the vocals, but everyone chipped in on the harmonies.
It was good while it lasted, a necessary outlet for me in a period when I was both project architect and effectively single parent to teenage boys.
We did "versions" by mixing lyrics from one source with riffs from another and mixing in improvised solos mostly anchored around a five note scale.
The name came from one of those songs and I designed the logo, drafted in Autocad of course 🤣🤣🤣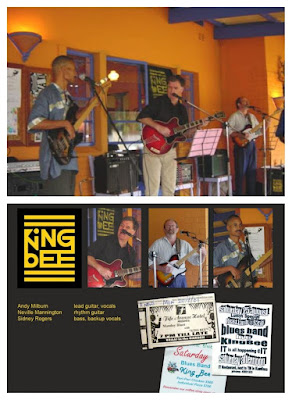 Dividing things into three parts seems to be a very deep human instinct. The "rule of three" is evident at many different scales but most…