YAG – "Yet Another Goodbye", a longtime Autodesk tradition going back to the founding.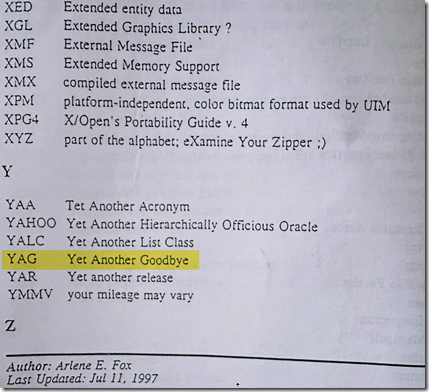 Dear Colleagues and Friends,
Today is my last day 25 years after my first day joining Autodesk. As some of you may already know, I am leaving Autodesk as a result of the recent COO/DXC reorganization, and my role being eliminated in the process. While it is not easy to say goodbye after 25 incredible years, I wanted to take a moment to express my gratitude for the opportunity to represent fellow deskers, Autodesk products, advocate for our customers, and forge genuine connections between product teams and our customers to embody what it means to be a customer company.
Throughout my journey at Autodesk, there have been numerous unforgettable highlights, but here are a few:
Joining Autodesk as a customer, which gave me unique insights into Autodesk customers' needs.
Being a member of the AutoCAD Team, starting at R14. I loved the release parties and water fights back then. The beer busts when I…